News
THACO INDUSTRIES participates in VIMEXPO 2022
From November 16 to 18, in Hanoi, THACO INDUSTRIES participated in the 3rd international exhibition on supporting industries and manufacturing processing in Vietnam – VIMEXPO 2022. It is an annual event under the Program on development of supporting industry approved by the Prime Minister. The Ministry of Industry and Trade directs it with the goal of "Connecting for development".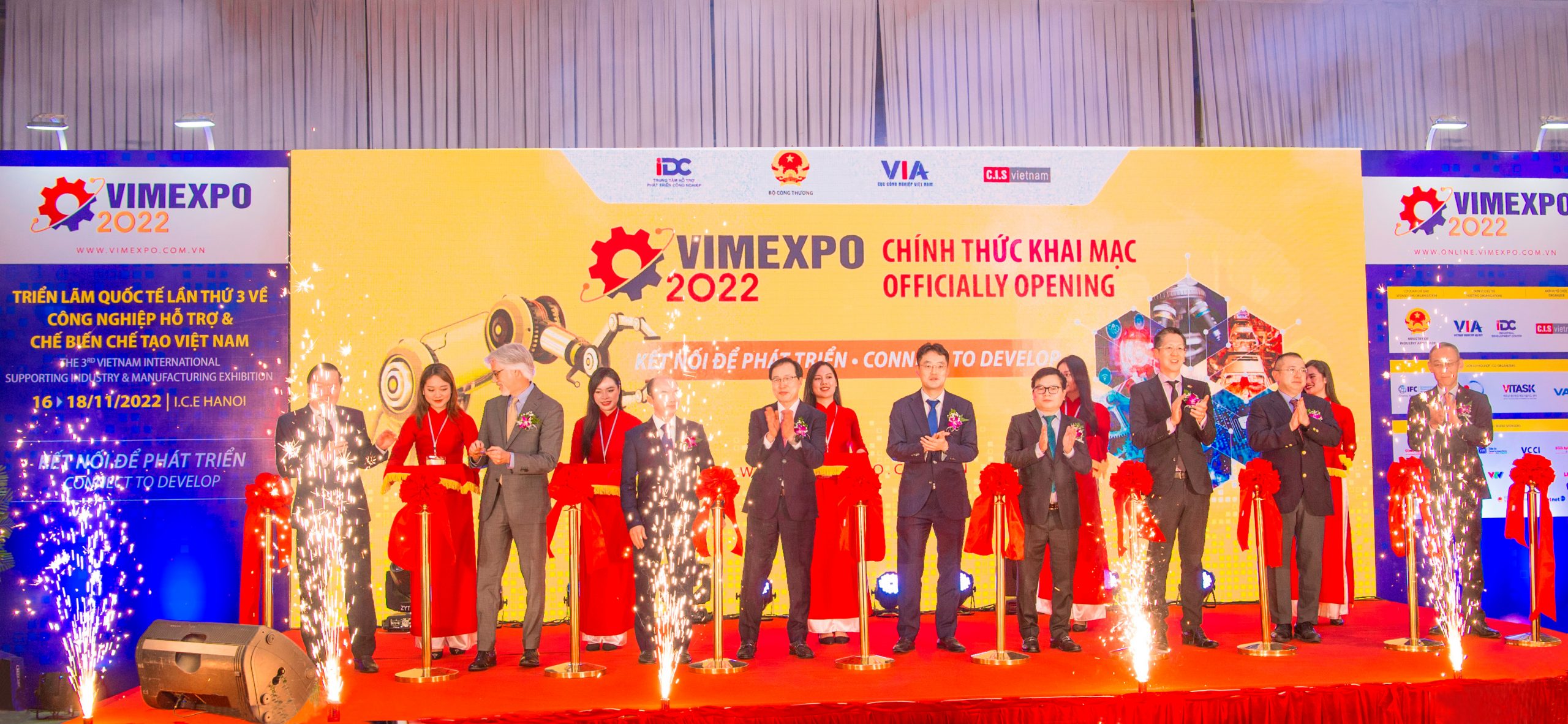 The event attracted the participation of 280 booths belonging to 200 domestic and international enterprises, with over 18,000 visitors. The exhibition will be the bridge to help THACO INDUSTRIES and businesses to enhance connectivity, create production cooperation and sustainable development and effectively participate in the global supply chain.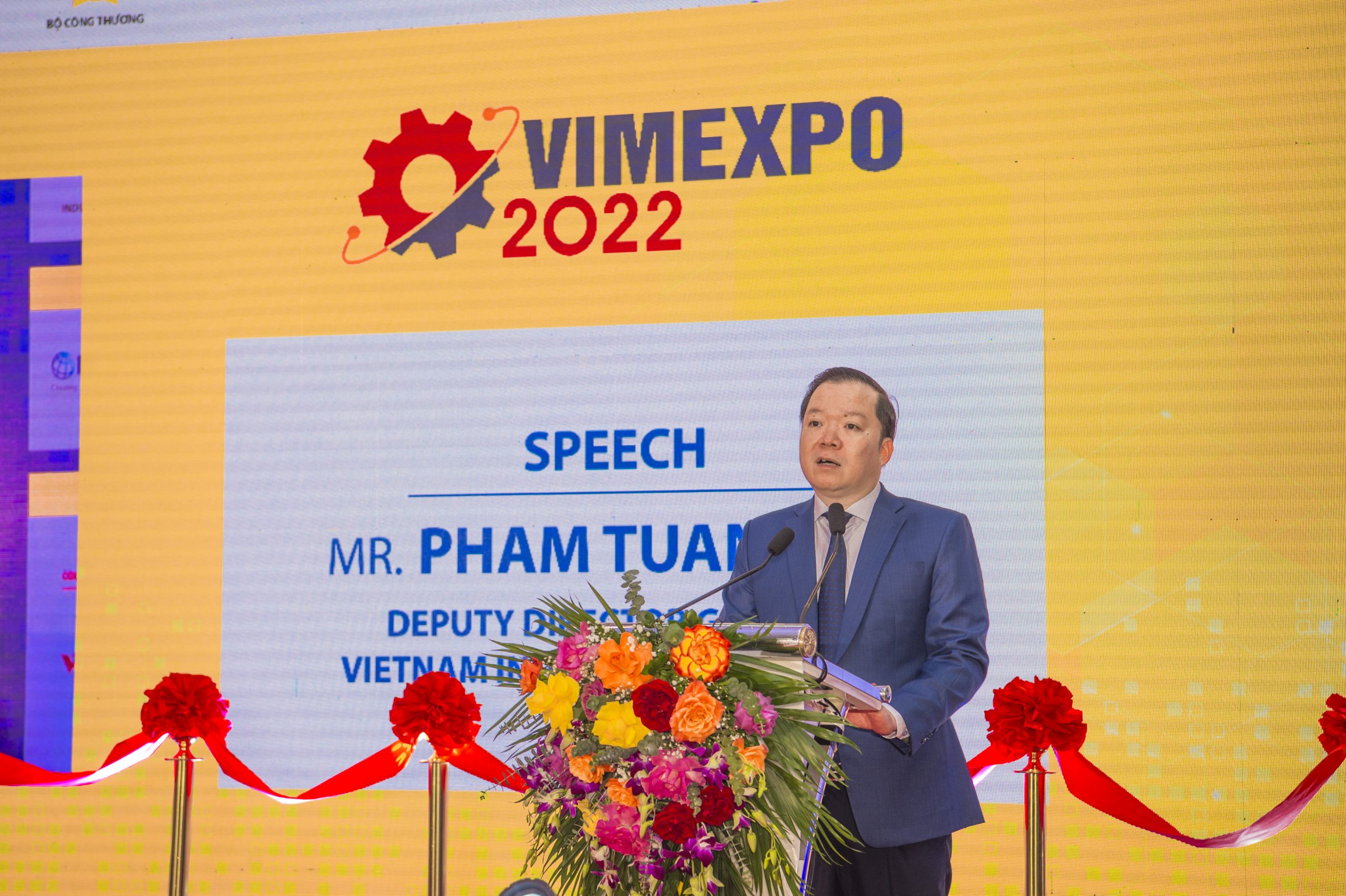 With the goal of "Connecting for development", during the exhibition, a series of useful events are held at the same time such as Business Matching Activities (B2B) between domestic and international supporting industry enterprises; the specialized seminar on "Digital Transformation towards Smart Manufacturing".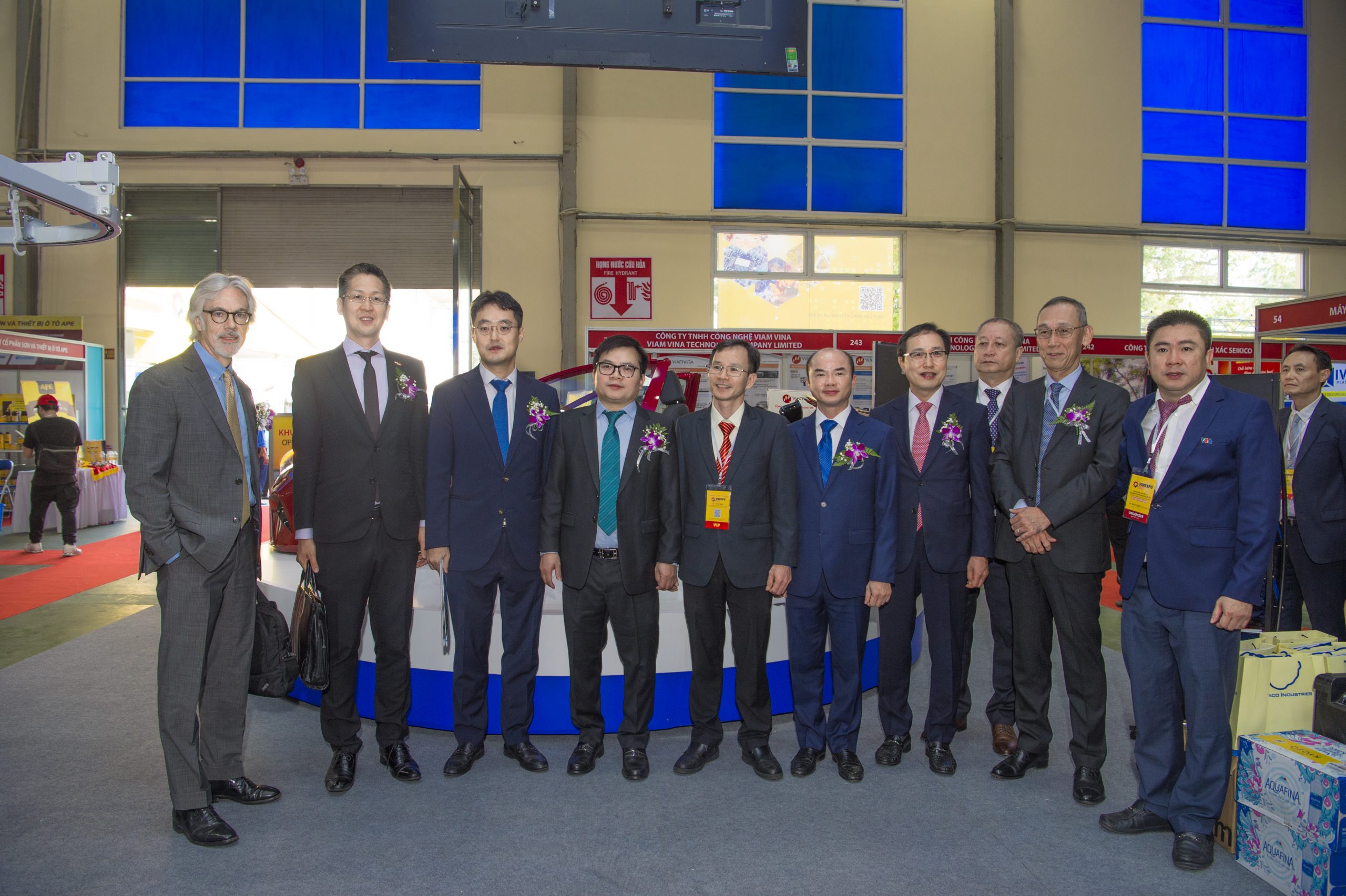 Participating in VIMEXPO 2022 with the ONE-STOP solution provider model, THACO INDUSTRIES introduces automation solutions that are implemented synchronously and comprehensively from Design – Processing & Manufacturing – Installation – Transfer operation & Maintenance, including:
– The suspended conveyor is capable of withstanding large loads, with a system of frames and rollers hanging overhead to save workshop space; and a gear motor helps protect the conveyor belt in case of overload. Besides, it can flexibly speed change in the production process, reducing labor costs while increasing productivity and product quality.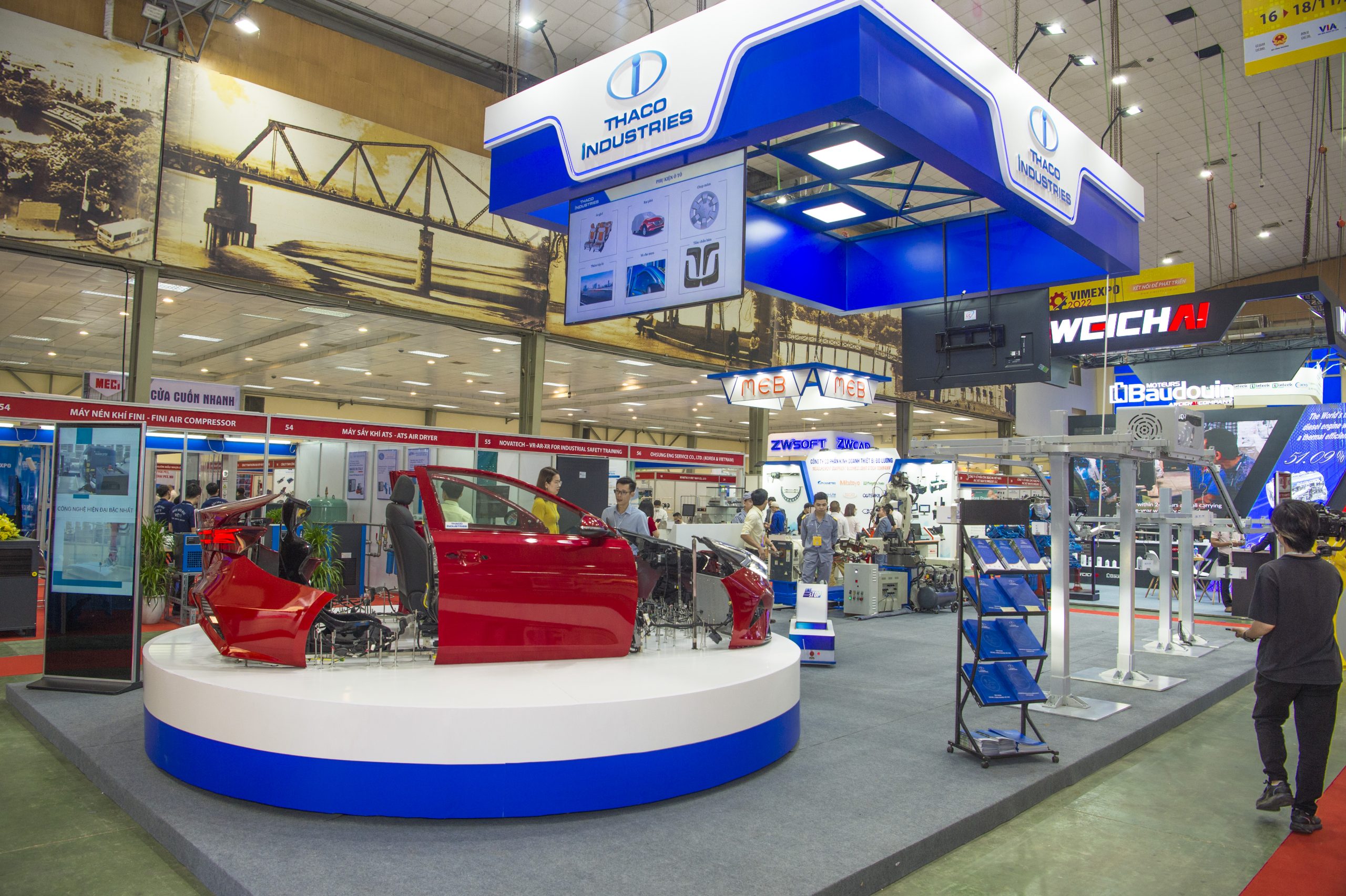 – The Automatic guided vehicle (AGV) is capable of transporting material, distributing products, and storing thanks to the following features: precise movement to any location; unaffected by sound and light interference; stable operation; flexible running through the site and positioning system; works well in environments that are inaccessible to humans such as chemical environments, too hot or too cold.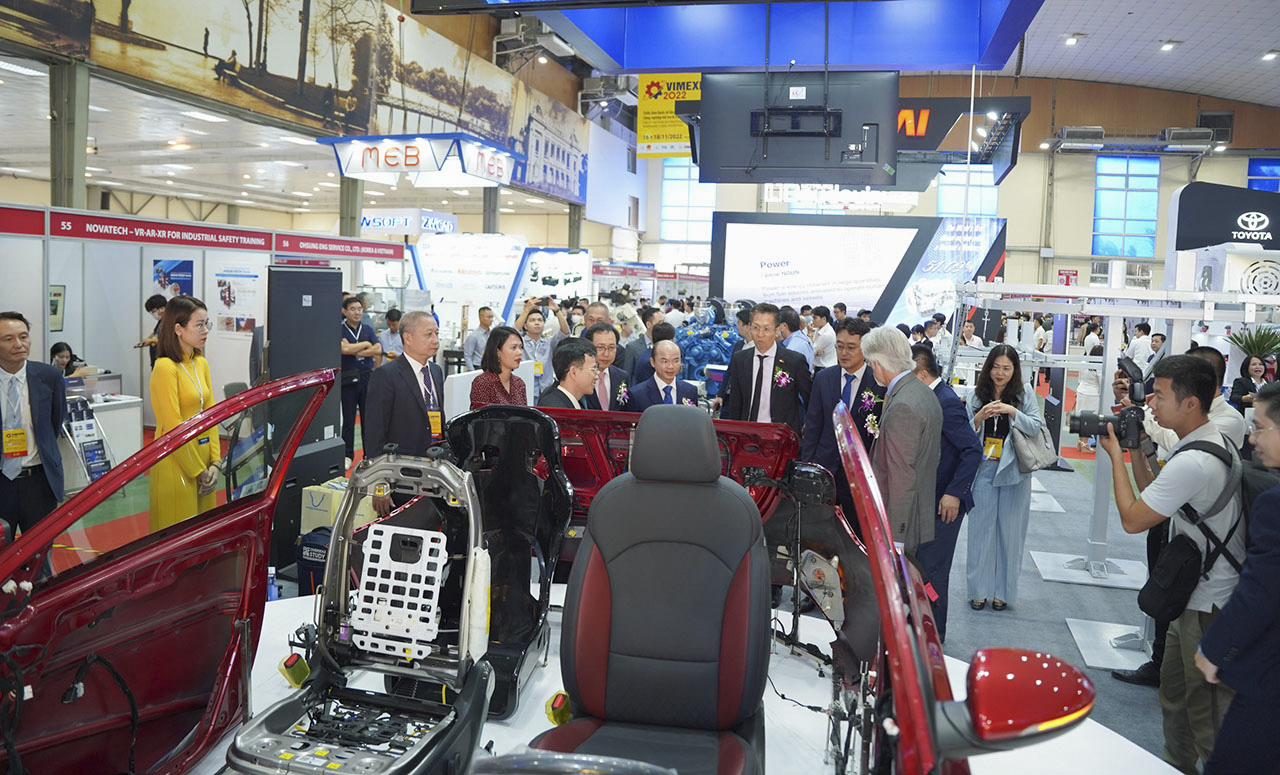 – The welding robot system combined with the rotating jig can automatically adjust, help flexibly move, and process many profiles with high-precision welds. Therefore, it can meet the requirements of high-standard sectors such as manufacturing body trucks and automobile mechanical components, agricultural tools, and specialized structural equipment in agriculture – forestry, and other industrial equipment products.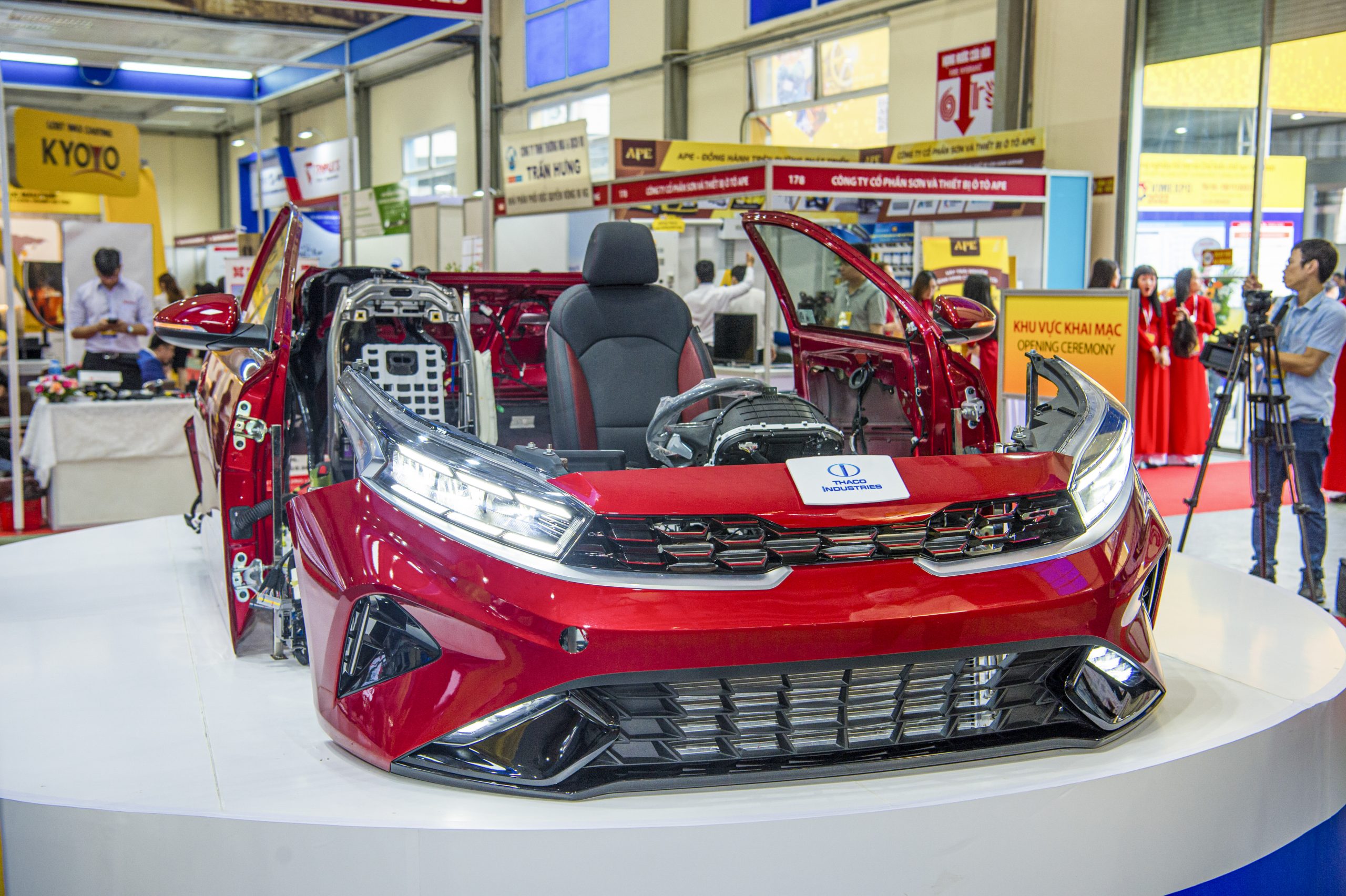 – Precision mechanical processing products include: stamping dies, laser cutting details, stamping, and shaping parts.
– Auto parts and components, including car bumpers, glass, wire hardness, seat frames, racing seats, passenger car seats, and body part components, are completely assembled on KIA K3 chassis. THACO INDUSTRIES has a closed production line from input to output, meeting the standards of Quality Management System IATF 16949:2016, ISO 9001:2015 and Environmental Management System ISO 14001:2015. Its auto parts and component products have been supplied to KIA, Mazda, Peugeot, Toyota, Hyundai, Isuzu…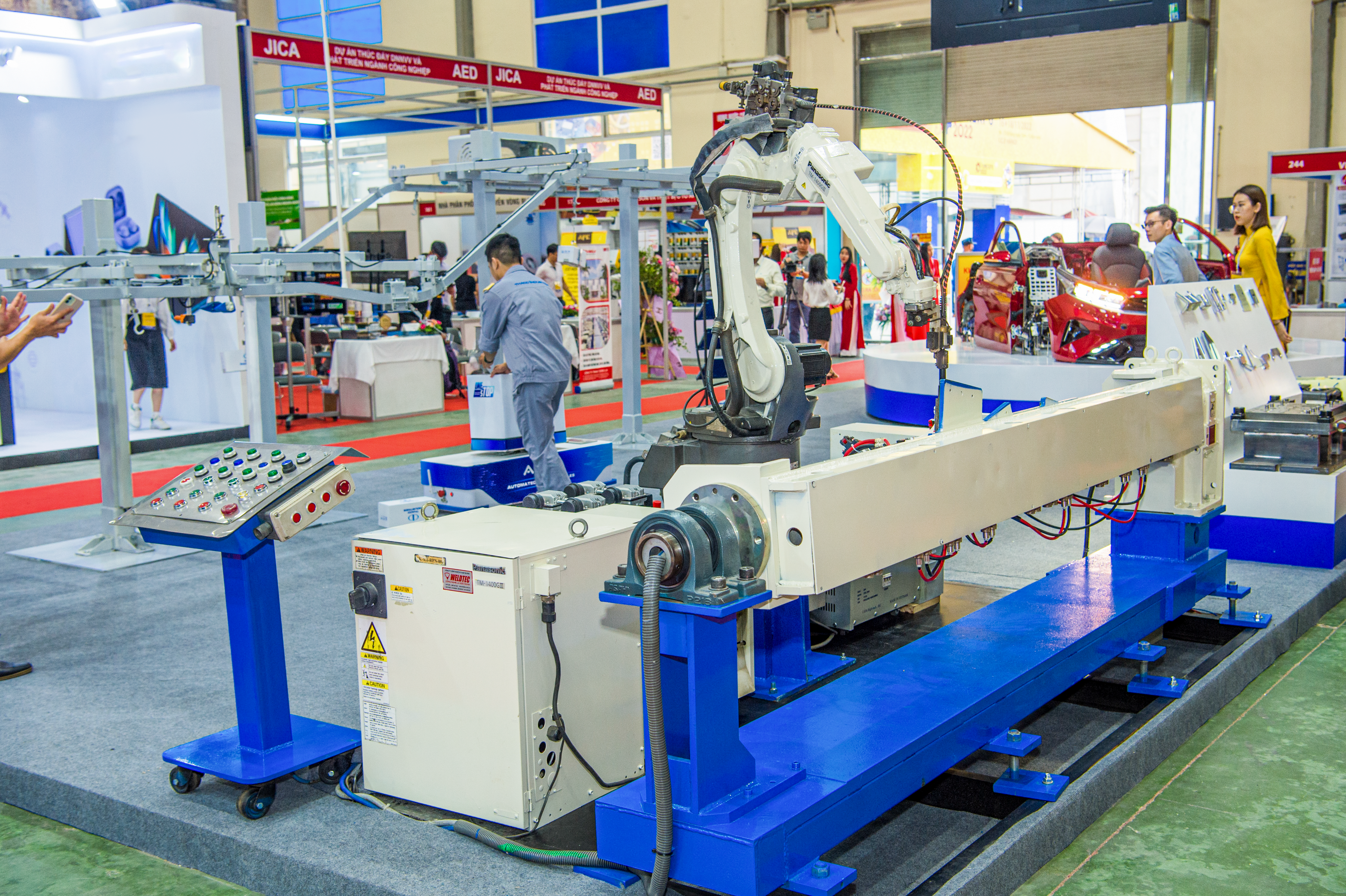 VIMEXPO 2022 is expected to help THACO INDUSTRIES widely promote the ONE STOP model to Vietnam and foreign businesses, expand cooperation and joint venture with major partners, step by step affirming the role as the leading corporation in Vietnam in the field of manufacturing mechanics and supporting industries.