News
THACO announces THACO INDUSTRIES establishment
On Dec. 17, at THACO Chu Lai Industrial Park (IP) in Quang Nam, THACO held a ceremony to announce the establishment of THACO INDUSTRIES, an opening ceremony for the leading Mechanical Center in Vietnam and a groundbreaking ceremony for its new R&D Center.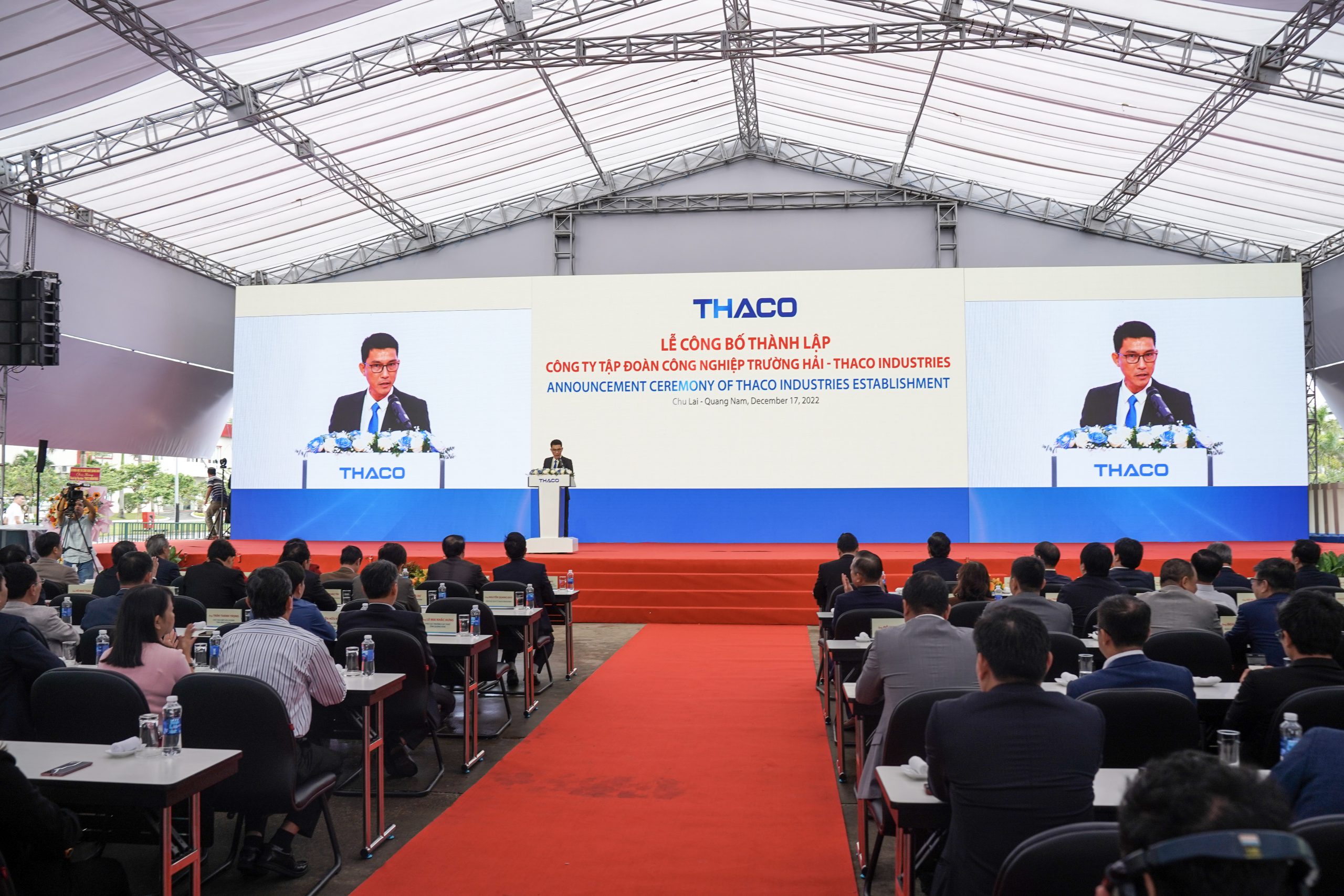 Attending the event were leaders from the Ministry of Science and Technology, Quang Nam Provincial Party Committee, People's Committee and authorities from Ho Chi Minh City, Da Nang, Quang Ngai, Binh Duong, along with domestic and foreign business partners.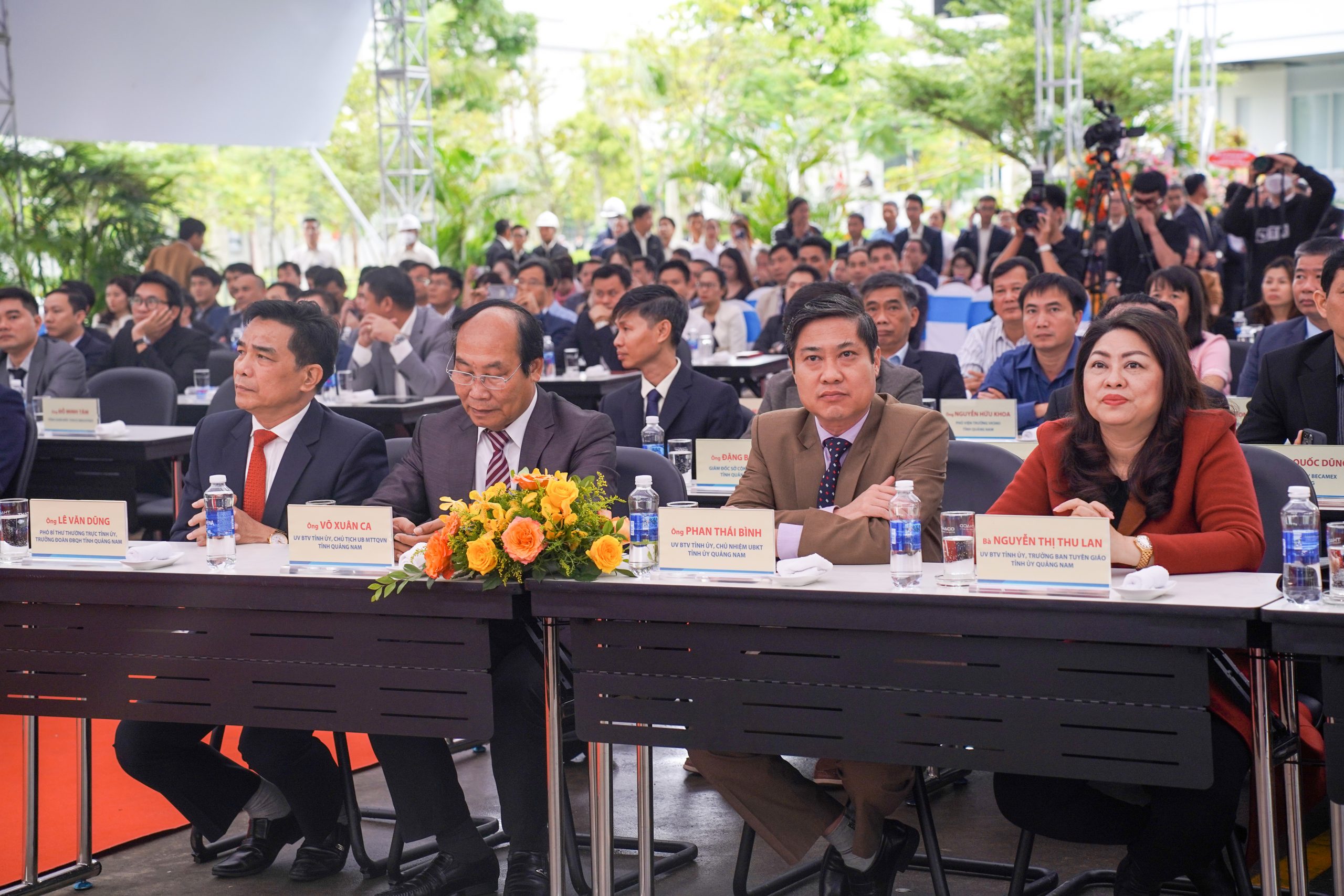 At the ceremony, THACO officially announced the establishment of THACO INDUSTRIES, its mechanical sub-holding. The corporation sets the strategy to develop, manufacture and trade mechanical and supporting industries products on a large scale, invest in diversifying its products and services and provide industrial solutions throughout the supply chain from R&D, manufacturing, installation, operation transfer and maintenance. The company operates based on the forms of self-manufacturing and joint ventures with domestic and foreign partners.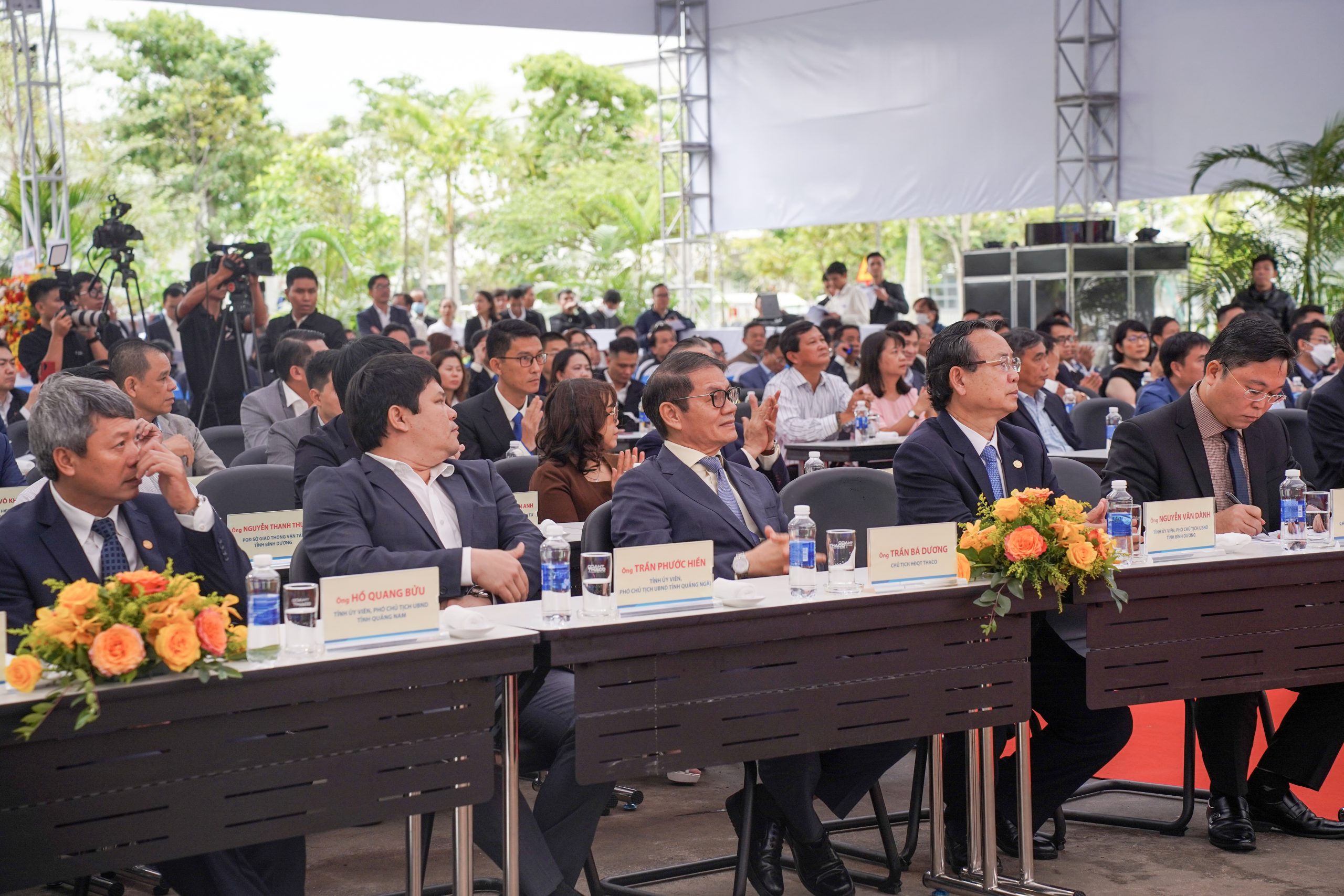 Its products range from semi-trailers, industrial equipment, agricultural equipment, auto spare parts, and parts for other industries, raw materials and OEM products. Its facilities include an R&D Center, a Mechanical Center and 15 supporting industry factories spanning 120 hectares, worth more than $550 million and housing more than 6,500 employees.
Also on this occasion, THACO kicked off the construction of the R&D Center and inaugurated the Mechanical Center. 
The Mechanical Center has a total investment of more than $100 million on an area of 20 hectares. The center has 4 factories, i.e. Material and Mechanical Processing Plant, Semi-Trailer and Heavy Structure Component Plant, Molds Plant, and Specialized Equipment Plant.
Meanwhile, the R&D center has a total investment of more than $20 million on 20,000 square meters, housing 1,000 experts and experienced R&D engineers, expecting to be put into operation in August 2023. The place takes charge of the R&D activities, ensuring that the company products follow the market trends and meet customization demands. It is also in charge of providing design services and advising solutions of industrial production, smart technology, or product testing.
Once complete, the two centers will boost THACO INDUSTRIES technology content, improving its production capacity and product quality, making the most of the efficiency of the full-package supply chain, thereby honing its competitive advantages and participating in the global value chain.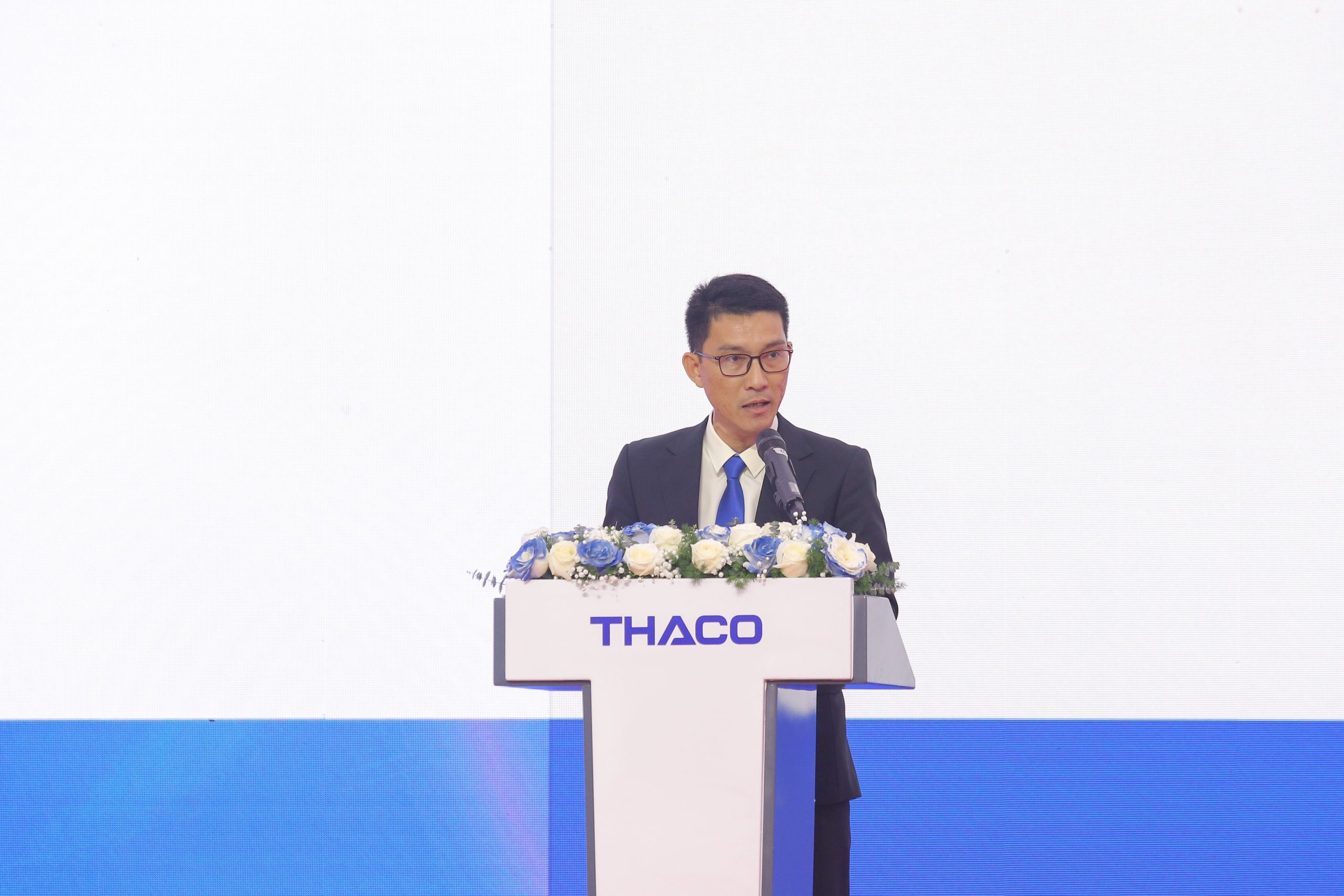 Speaking at the event, Mr. Le Tri Thanh, Chairman of Quang Nam Provincial People's Committee praised THACO's achievements over the past 25 years. The province leader also highly appreciated the company's vision and enthusiasm to make pioneering investments in the "backbone" industry known as the economy foundation which well demonstrates its responsibility as a leading corporation to make substantial contributions to the province and the country.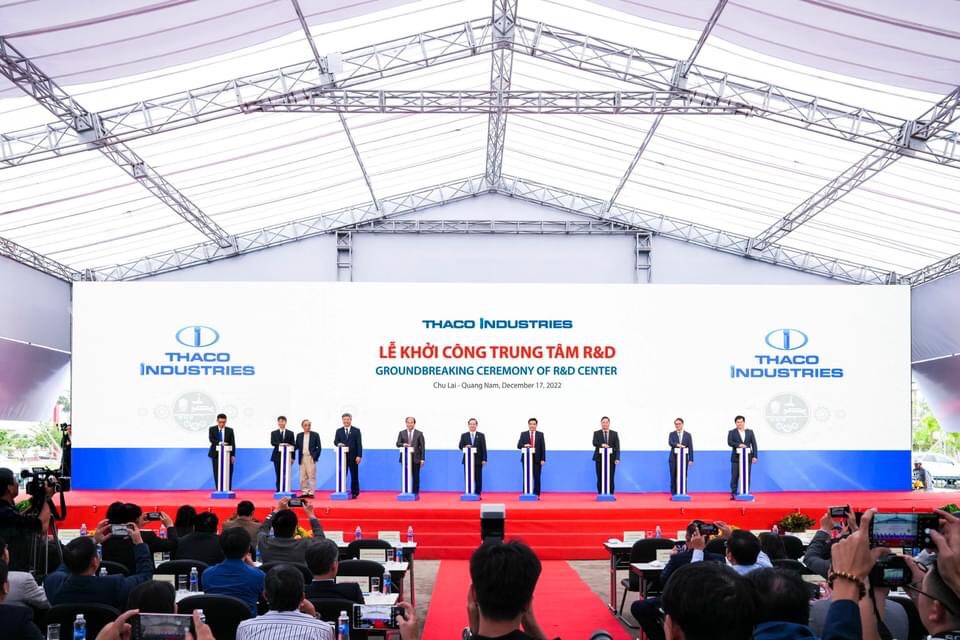 The Quang Nam leader said with determination to develop the mechanics and supporting industries, in October 2021, the province coordinated with THACO to organize a workshop to seek cooperation in mechanical manufacturing from other enterprises to participate in THACO's production chain. This was a milestone to mark the beginning of a Vietnamese mechanical production ecosystem in Quang Nam.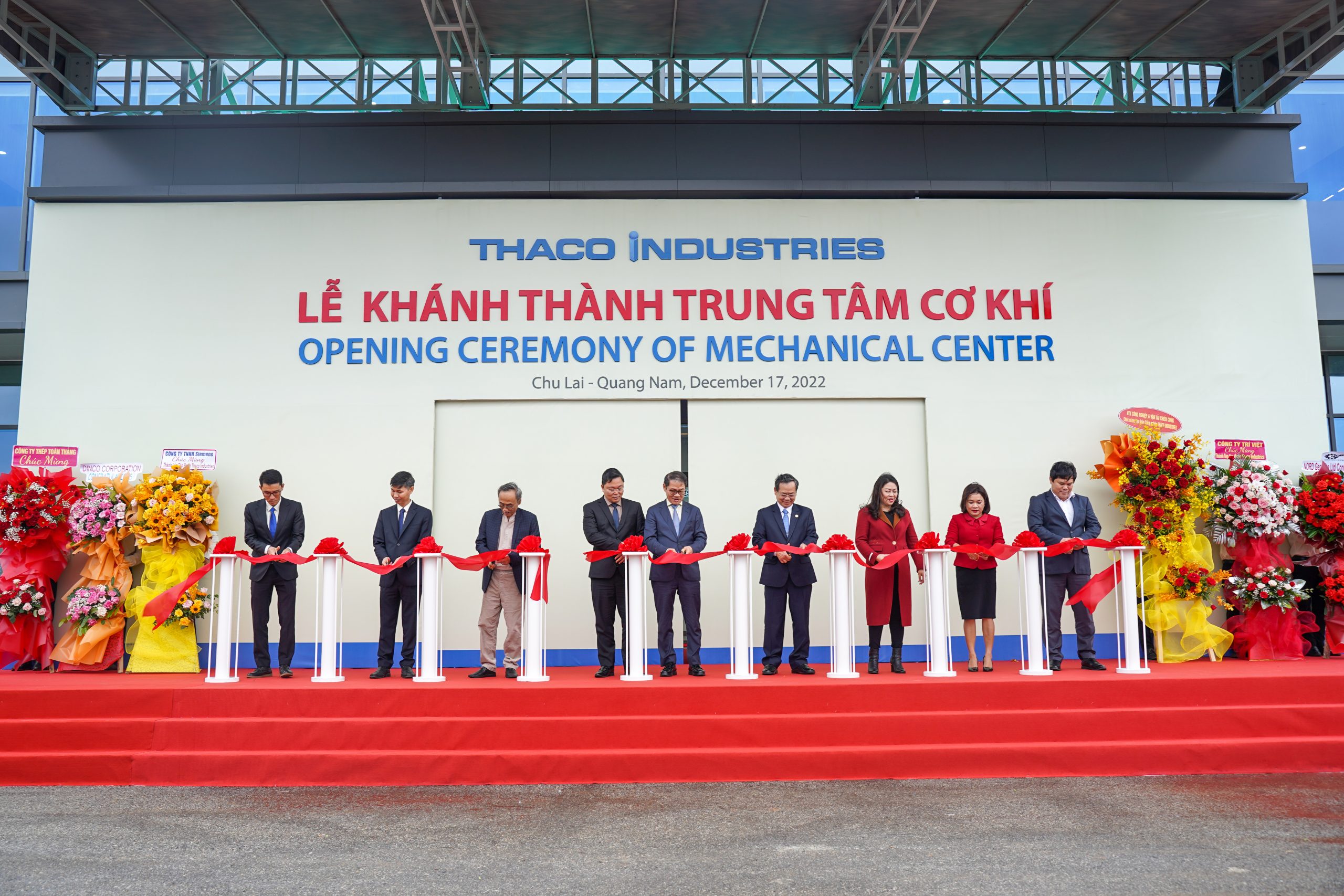 The province is also working with THACO to develop the pilot mechanism to encourage cooperation in cluster production in mechanics and supporting industries in Chu Lai Open Economic Zone. The provincial People's Committee has just sent a proposal to the Ministry of Industry and Trade and the Ministry of Planning and Investment to add the master plan for the mechanics and supporting center in Chu Lai Open Economic Zone.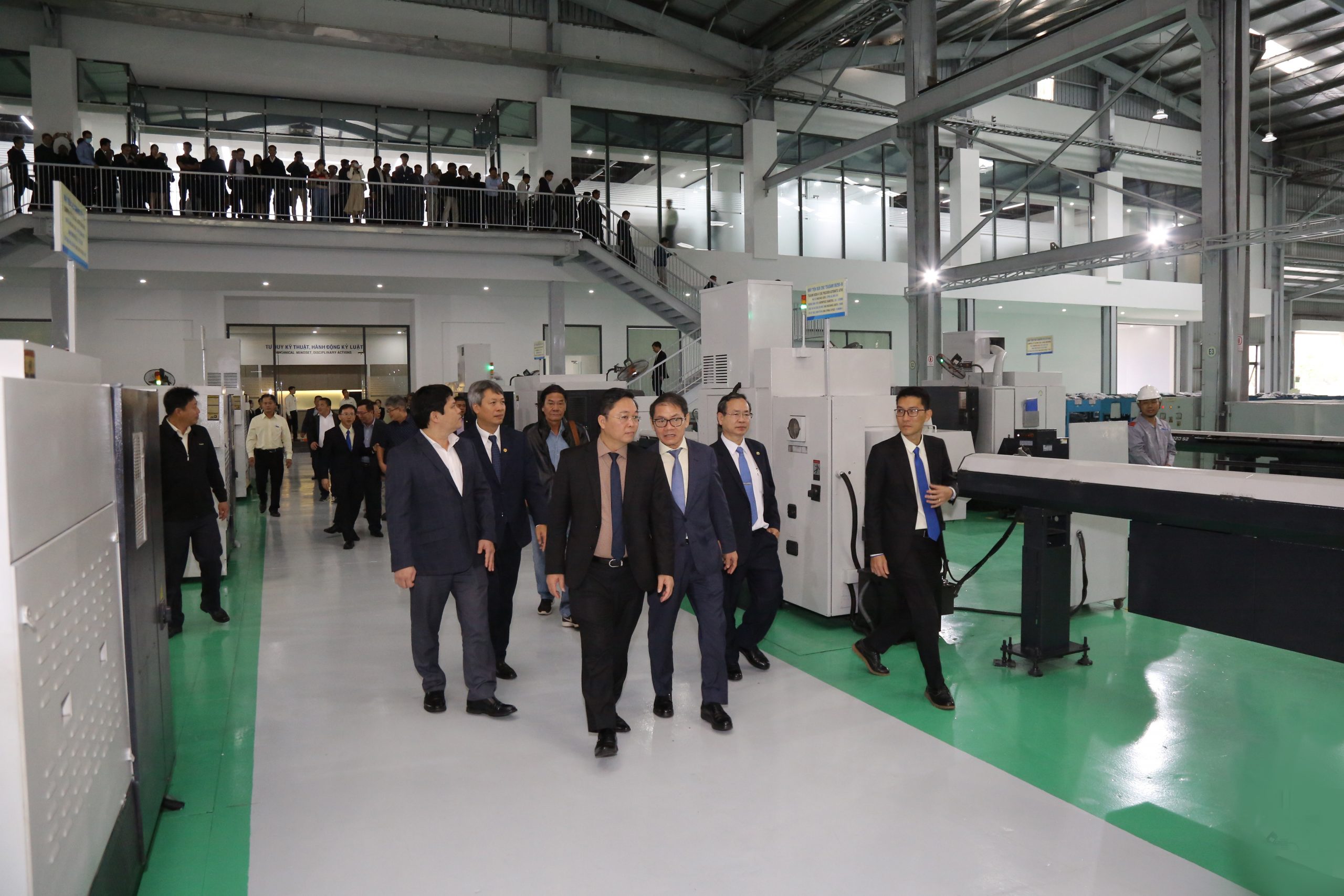 He noted, "The announcement of the establishment of THACO INDUSTRIES with a long-term vision, strategy and roadmap once again affirms THACO's determination and perseverance in developing large-scale mechanics and supporting industries, driving the industry in Quang Nam province and the Central Key Economic Region." He also asked for other firms' cooperation with THACO not only in mechanics but also in other industries, from which such cooperation will multiply in other places throughout the country, starting from Quang Nam.