Overview
GLOVE COMPANY
Glove Manufacturing Company has a capacity of 90 million pairs of gloves/year. The company is transferred modern technology from experienced partners in the textile industry, such as An Phu Thinh, Daiwa Technology - Japan.

Products are not only supplied to large domestic enterprises such as Hoa Phat, Formosa, Toyota, Hyundai, Dai Dung, VNPS, An Phu Thinh, but also exported to ASEAN markets and USA, Japan, Korea, Poland, Kuwait...
USD 2.9 million
Investment
Products

Latex coated gloves

Polyester gloves

PVC, PC coated gloves

Cut resistant gloves

PU coated gloves

Cotton gloves

Nitrile coated gloves
Production technology
Knitting - Overlock line

Rubber coating Line
Knitting - Overlock line
The line is equipped with a dust treatment system at the source to protect the environment and ensure workers' health.
With 1,000 machines, the line has a capacity of 150,000 pairs/day.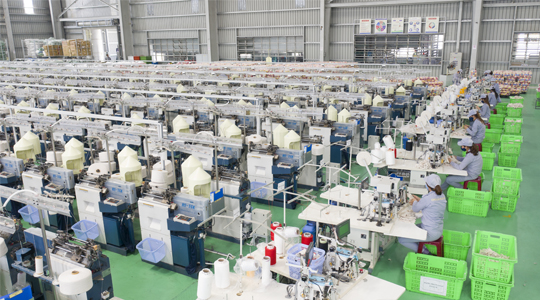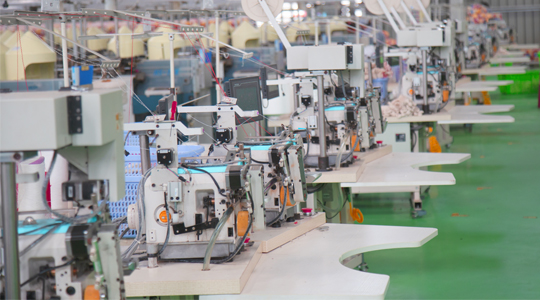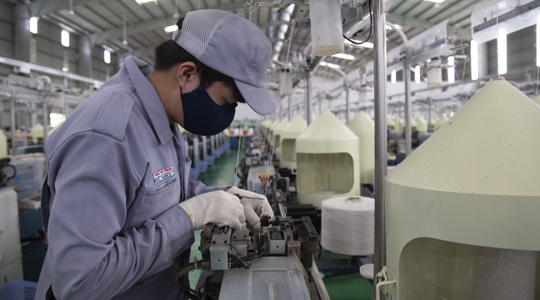 Certificates
The company was granted the certification for Quality Management System ISO 9001: 2015. Products meet the requirements of domestic and international customers.
Partners