Overview
MOLDS COMPANY
Molds Manufacturing Company has a capacity of 600 sets of molds/year, invested in production lines and modern equipment originating from Germany, Japan, and Korea.

The company specializes in manufacturing plastic injection molds, extrusion molds, stamping dies, precision mechanical processing, and heat treatment. In which, plastic sink molds, plastic sinks, and plastic sink foot components have been exported to the US.

USD 8.3 million
Investment
Products

Injection molds

Stamping dies

Extrusion molds
Injection molds
Producing many injection molds serving a variety of fields such as bumper mold, cup tray mold, galley face, curtain hook mold, plastic pallet mold... In which, plastic sink mold products have been exported to the US.
View all products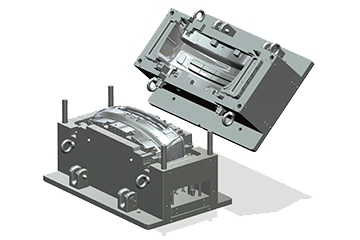 Stamping dies
Many products of the company's stamping dies have been on the market and are highly appreciated by customers such as plate BRKT FRM back FRT LH stamping die, plate BRKT FRM back FRT CTR stamping die, Z-section stamping dies, stainless steel sink stamping die,...
View all products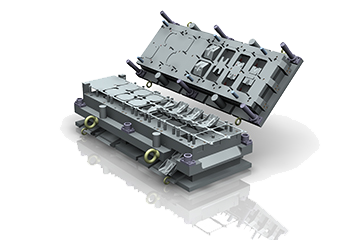 Extrusion molds
Supplying many extrusion molds for automotive and other fields with a variety of types, colors, and sizes such as extrusion Mold for T – shape border, extrusion mold for plastic pipe, extrusion mold for pipe of hydroponic system, extrusion mold for border part of seat cover,...
View all products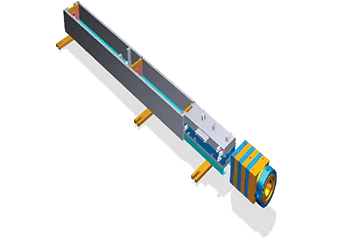 Production technology
CNC machining line

Universal processing line

Assembling and testing mold line
CNC machining line
Equipped with modern machinery and equipment such as OKK VM940R 3-axis milling machine, CNC EZ50S wire cutting machine, U2610 – 2H double head EDM machine, small CNC milling machine and CNC turning to process details with high precision.
Invest in MVR30EX CNC milling machine capable of processing products up to 4 m in size with a maximum workpiece weight of 30 tons and SMGB-1500CNC super gun drilling machine capable of drilling to a depth of up to 1.5 m.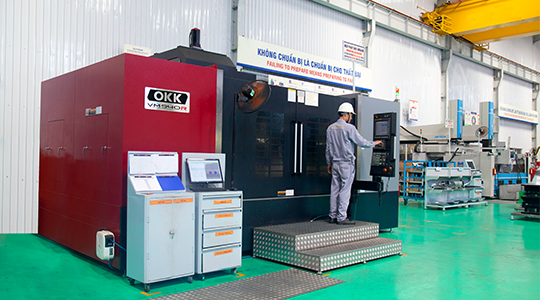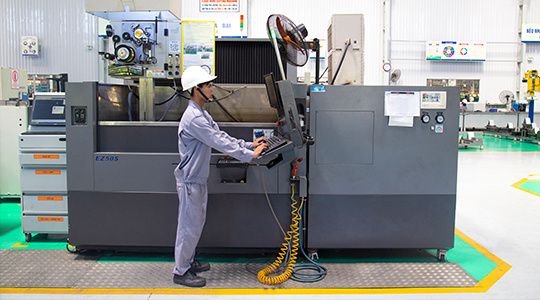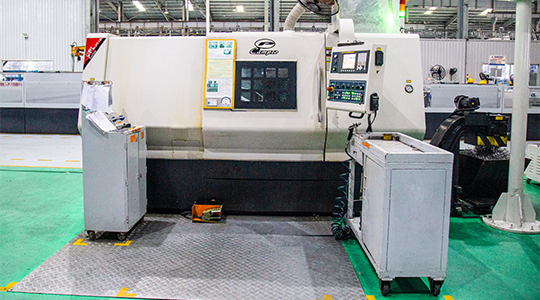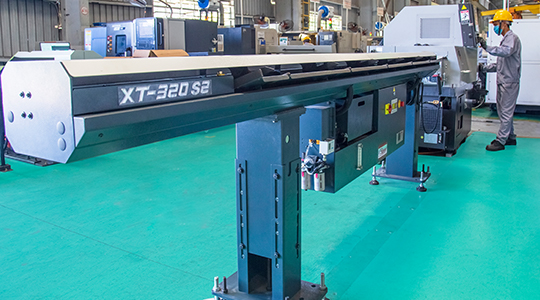 Certificates
The company was granted ISO 9001: 2015 and ISO 14001: 2015 certifications. Lean management tools are applied to control product quality at each stage.
Partners