News
Vietnam Association of Mechanical Industry visits, works with THACO INDUSTRIES
On September 16, the Vietnam Association of Mechanical Industry (VAMI) delegation, led by Mr. Dao Phan Long – Chairman of the Association, had a working session with THACO INDUSTRIES at Chu Lai, Quang Nam province. Receiving guests were Mr. Nguyen Quang Bao, Standing Vice Chairman of THACO INDUSTRIES and Mr. Do Minh Tam, its president.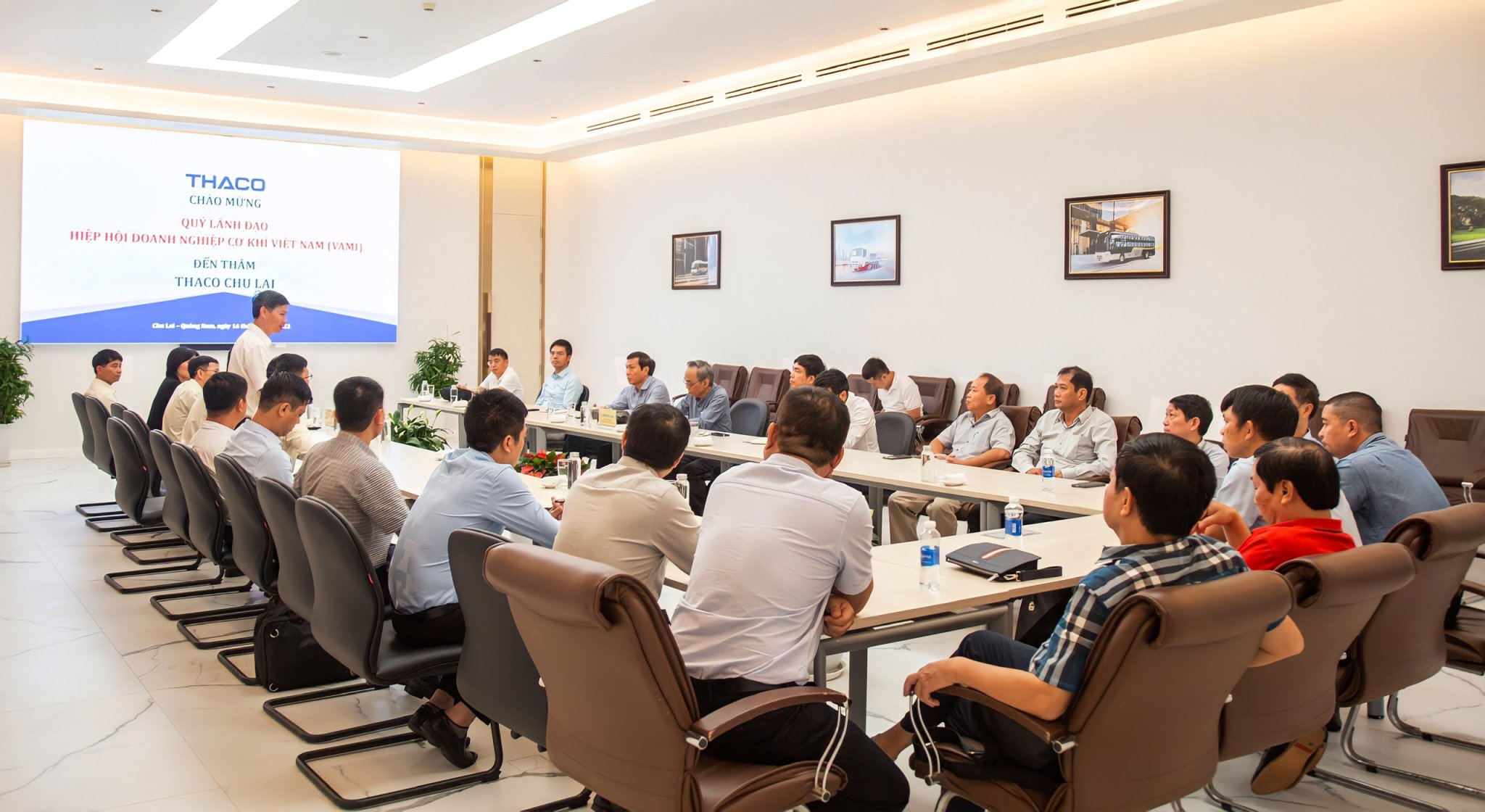 VAMI worked with THACO INDUSTRIES.
During the working, the delegation was introduced to the scale, development process, production and business activities of THACO INDUSTRIES and had a tour around THACO Chu Lai Industrial Park, especially the mechanics and supporting industries plants. The VAMI Chairman greatly appreciated the corporation's development scale, lean production technologies and professional working environment.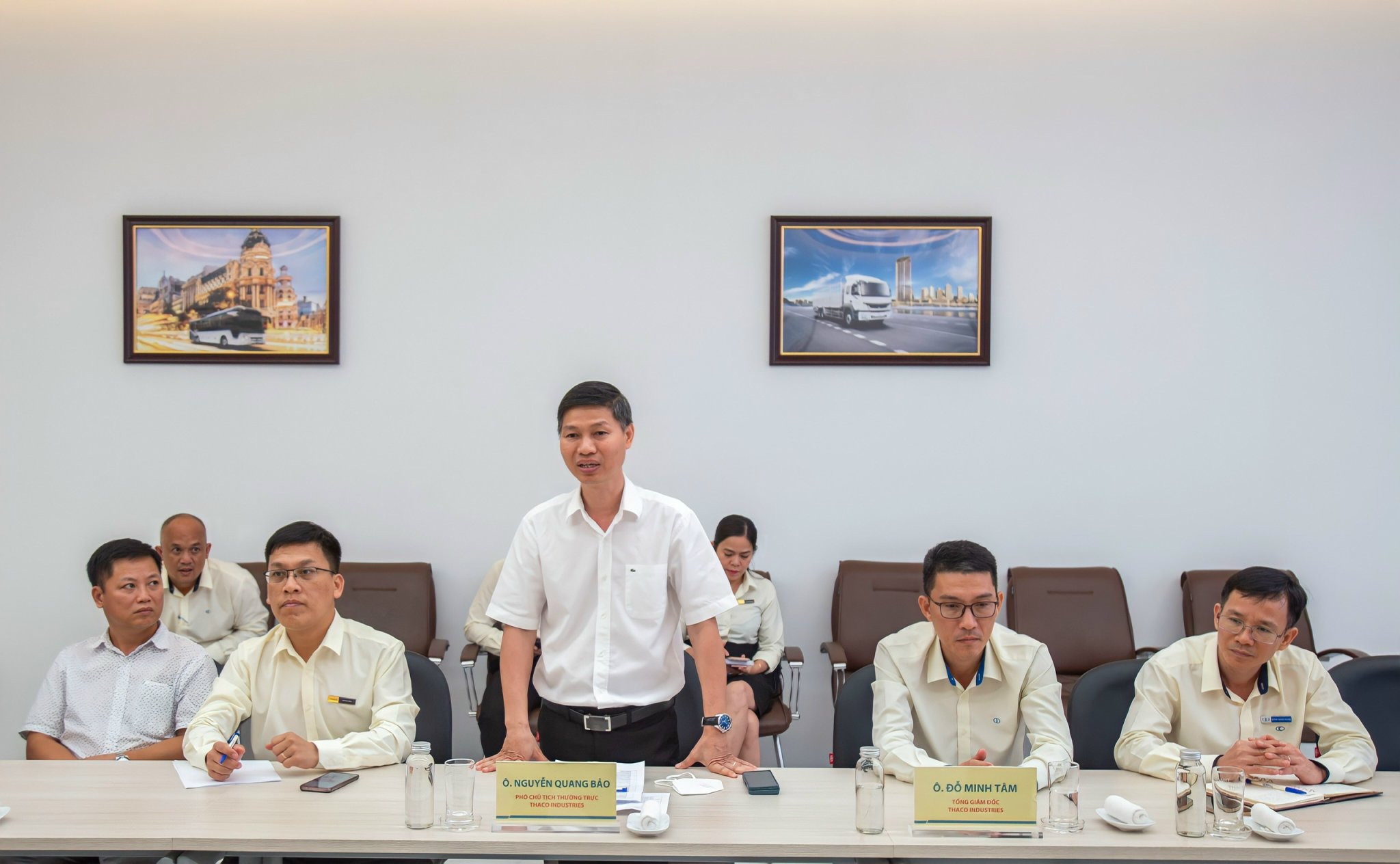 Mr. Nguyen Quang Bao – Standing Vice Chairman of THACO INDUSTRIES spoke at the working.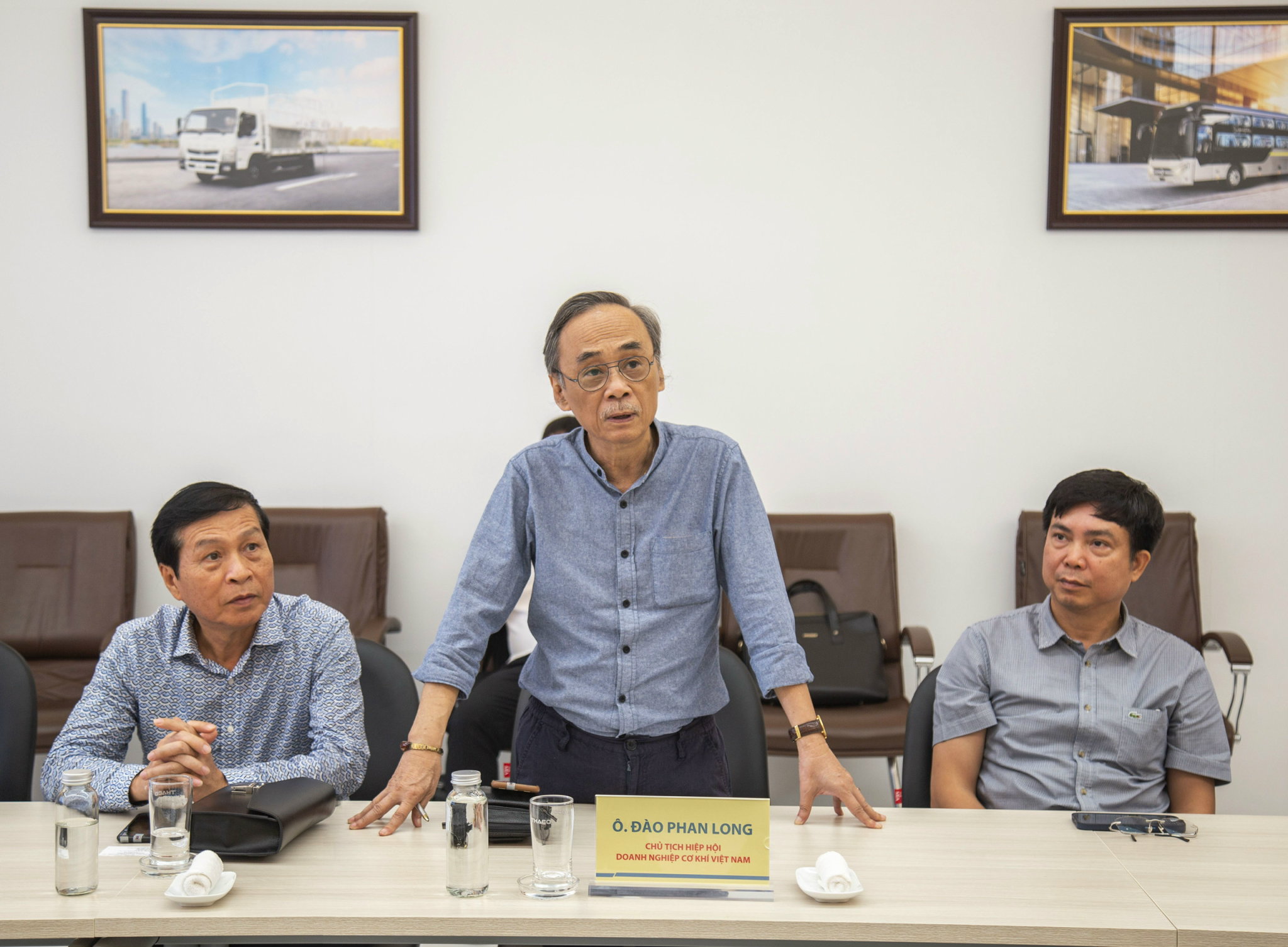 Mr. Dao Phan Long – President of VAMI spoke at the working. 
After that, VAMI's members and THACO INDUSTRIES discussed the need for cooperation in manufacturing and processing components, equipment, and mechanical products to support the production, business and increase the association for VAMI.
Mr. Dao Phan Long said: "In recent years, THACO in general and THACO INDUSTRIES in particular, have always been an active member of VAMI with the role of a "leading crane" in developing the mechanical industry. This business trip has practical significance to connect and promote trade promotion activities among association members, helping businesses strengthen linkages, cooperate in production development, and quickly recover after the Covid-19 pandemic and deeply involved in the global supply chain".