Press Releases
THACO Chu Lai Industrial park stable production immediately after Noru storm
THACO Chu Lai Industrial Park is located in an area heavily affected by Noru Storm with a very high natural disaster risk level. To proactively respond and minimize damage caused by storms, THACO Chu Lai's Board of Directors has urgently implemented plans to prevent storms, drastically implementing two essential tasks: prevention, response before the storm arrives, and arranging a 24-hour duty force, promptly grasping the situation and handling when a bad problem occurs according to the motto "Prepare well – Deploy quickly – Respond flexibly".
In addition to, affiliated companies and units also develop plans to overcome the consequences of the storm quickly and thoroughly prepare the conditions to resume production and business activities. Immediately after the storm passed, the plants urgently cleaned up, restored the electricity and water systems, checked machinery and equipment… quickly reorganized the production line. At noon on September 28, more than 30 plants went into regular operation.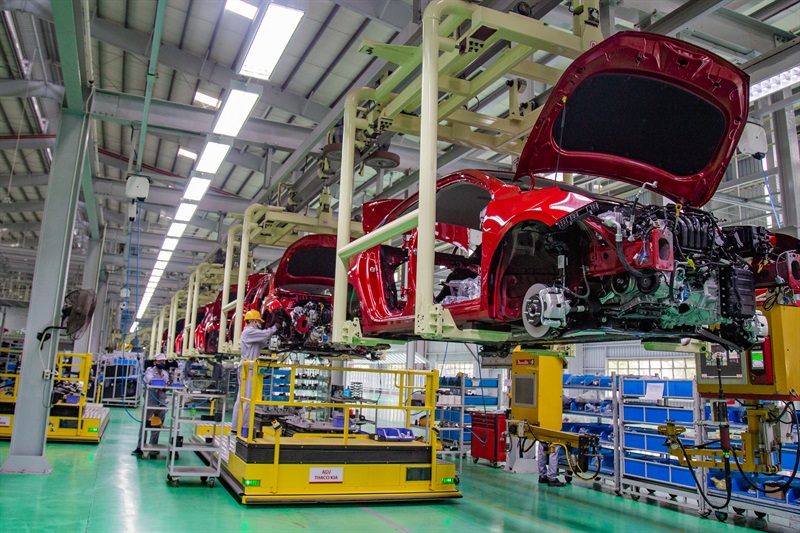 At THACO AUTO's automobile manufacturing and assembly plants, the production atmosphere is very urgent in order to complete delivery to customers on schedule promptly. In the 2022 plan, THACO AUTO will sell 141,910 vehicles to the market, of which 115.015 passenger cars, 22.770 trucks, 1.125 buses, continue to lead the automobile market share in Vietnam. In which, products with a large number of orders include: KIA Seltos trio (10,650 vehicles), KIA Sonet (11,150 vehicles), KIA Carnival (10,910 vehicles), buses and minibusses (590 vehicles).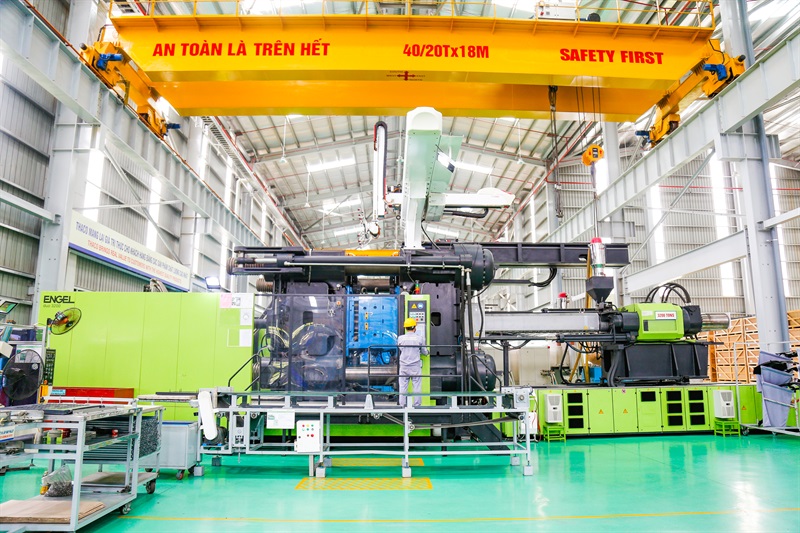 At THACO INDUSTRIES' mechanical and supporting industries plants, the production atmosphere is also very urgent to meet the delivery schedule for domestic and foreign partners. Especially this year, THACO INDUSTRIES promoted the export of products, mechanical equipment and spare parts inside and outside the auto industry to key and potential markets such as the US, Australia, Germany, Canada, Italy, Russia, Finland, Sweden, Japan, Korea, Malaysia… Key products include semi-trailers, springs, car bumpers, wire hardness, seat covers, seat frames, mechanical components, plastic – composite components, industrial equipment…