News
THACO INDUSTRIES discusses solutions to improve production capacity
On August 29, THACO INDUSTRIES held a meeting to discuss solutions to improve production capacity with the participation of the Corporation's Board of Directors, leaders of its subsidiaries, and representatives of departments. Mr. Do Minh Tam – its General Director, chaired the meeting.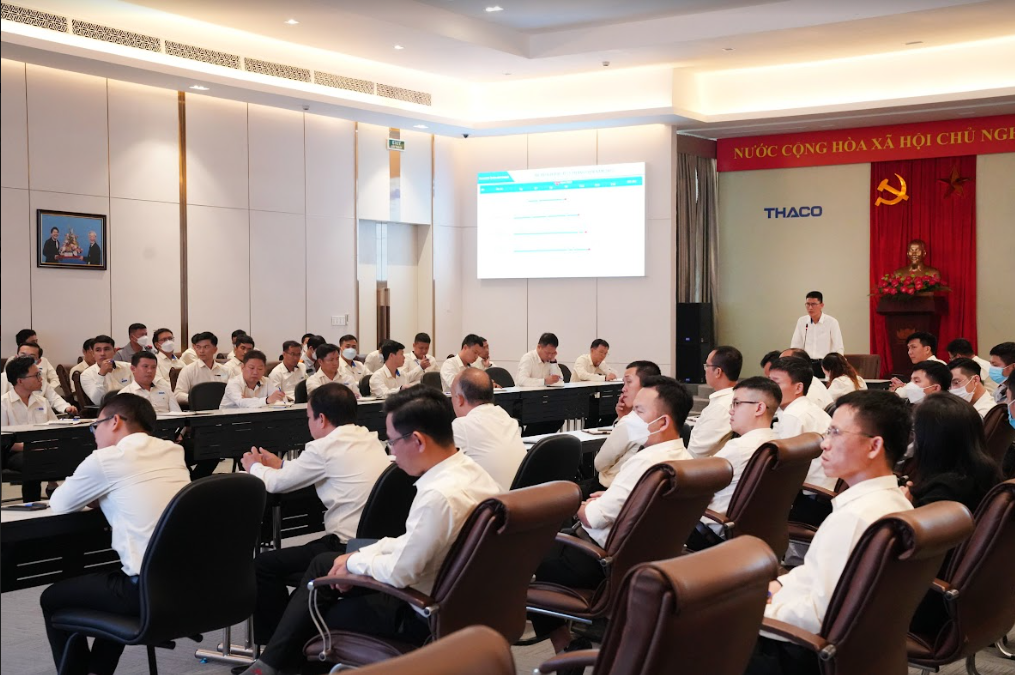 Mr. Do Minh Tam has initiated the project of Restructuring, consolidating & upgrading the Corporation's governance. With the strategy of "manufacture and trade diversified mechanical and supporting industries products with large scale, provides synchronous solutions including Design – Processing & Fabrications – Installation – Transfer Operation & Maintenance," THACO INDUSTRIES will operate through the model of specialized industrial parks, including R&D Center, Material Supply Center, Mechanical Manufacturing Center, and Industrial Manufacturing Center in the form of joint venture cooperation and association with domestic and foreign partners.
The Corporation has adjusted and completed its business strategy for the period of 2022 – 2025; evaluated and adjusted the production and business plan for the last 5 months of 2022, and developed a plan for 2023; in which focus on upgrading governance under a new structure to maximize the role of consulting, administration, support, training, and supervision of production and business activities.
The General Director required THACO INDUSTRIES' affiliated companies to develop appropriate operating and management plans and comply with the plans; proactively change and boldly invest in upgrading technology; lean production organization towards specialization and high automation; increase recruitment and training of personnel; effectively coordinate the production chain to meet the business plan of the Corporation and its subsidiaries.