News
THACO INDUSTRIES participates in VIMF 2022
From June 8 to 10, 2022, at the World Trade Center – WTC (Binh Duong province), THACO INDUSTRIES participated in the Vietnam Industry & Manufacturing Exhibition – VIMF 2022, organized by the People's Committee, Department of Industry and Trade, Trade Promotion Center and Management Board of Industrial Parks of Binh Duong province.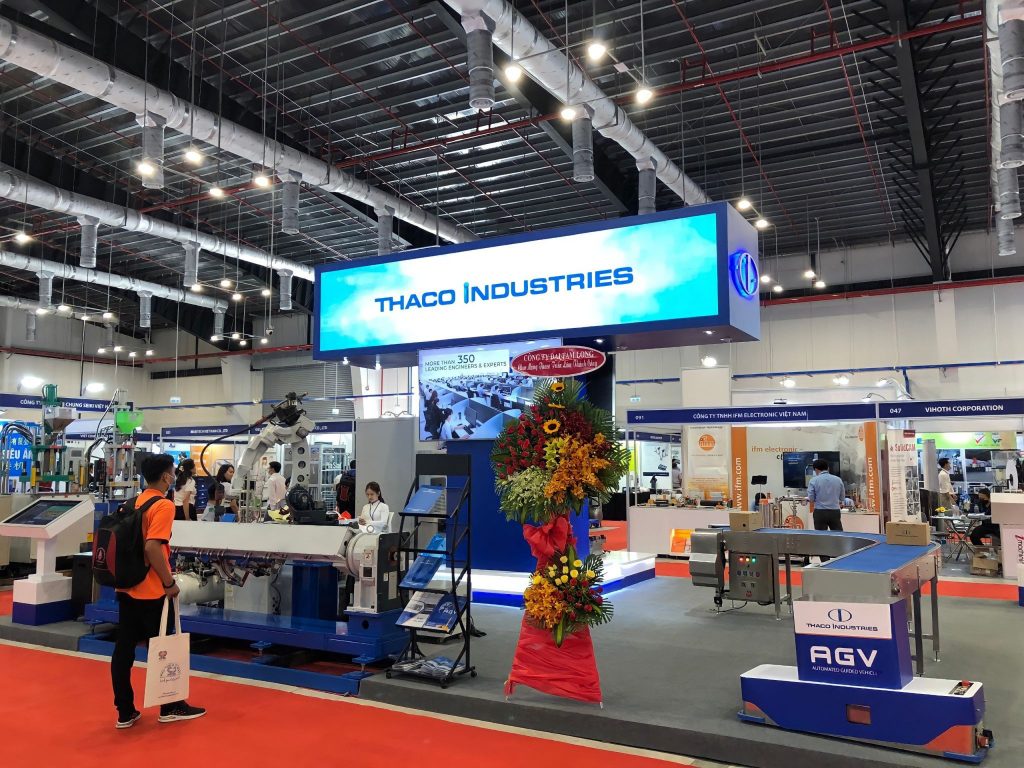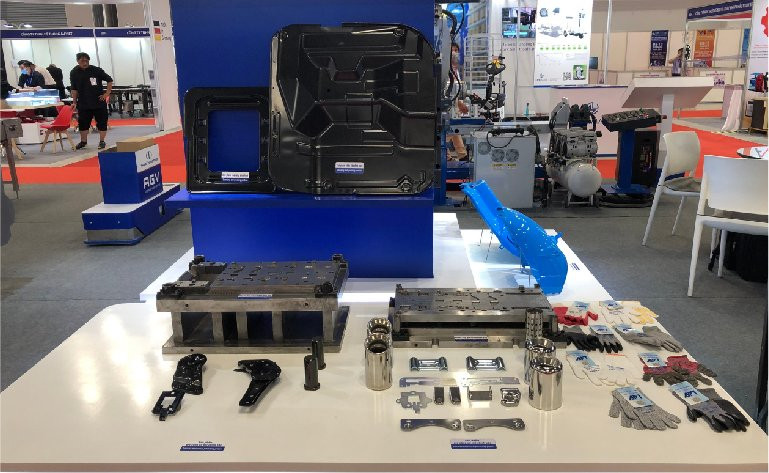 VIMF 2022 is the only specialized international exhibition on machinery, equipment, materials, and technology applied to the mechanical manufacturing industry and supporting industries to be held in Vietnam. The exhibition attracted the participation of 300 booths from 15 countries and territories.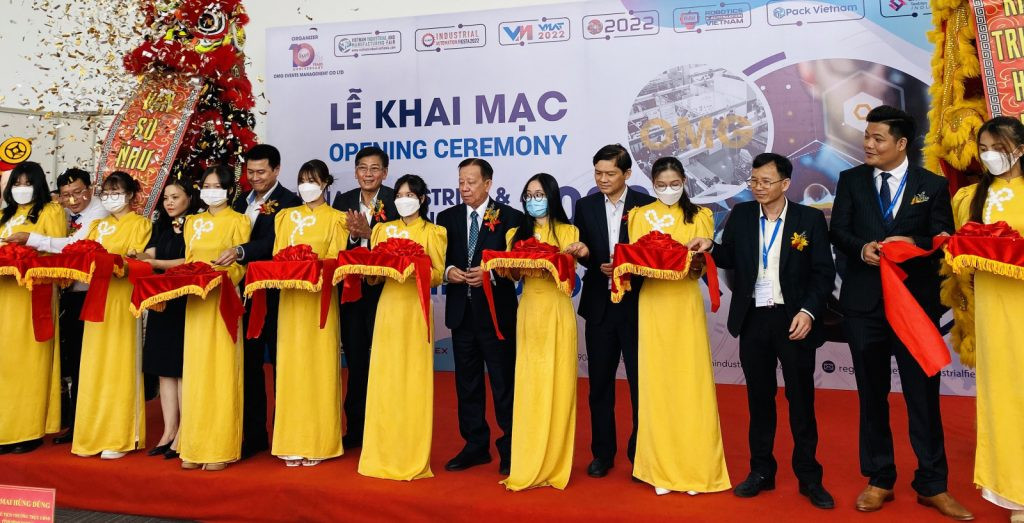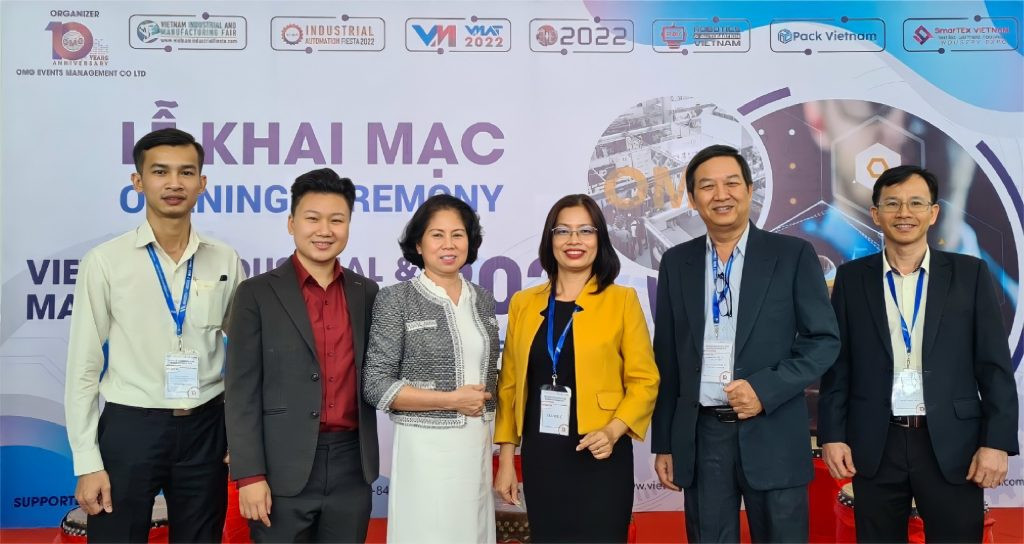 Attending VIMF 2022, THACO INDUSTRIES in particular and Vietnamese enterprises in general, have the opportunity to expand cooperation, strengthen joint ventures, and link with potential partners to attract investment, transfer technology, improve production capacity, boost supply and export products to key markets.
Coming to the event, the Corporation introduced and displayed automation solutions with the theme "Solutions for industrial equipment in the factory", typically such as Rotating jigs, welding robots, conveyor belts, AGV, industrial electrical cabinets; precision mechanical processing products such as composite stamping molds, laser cutting details, stamping details and motorcycle plastic components products.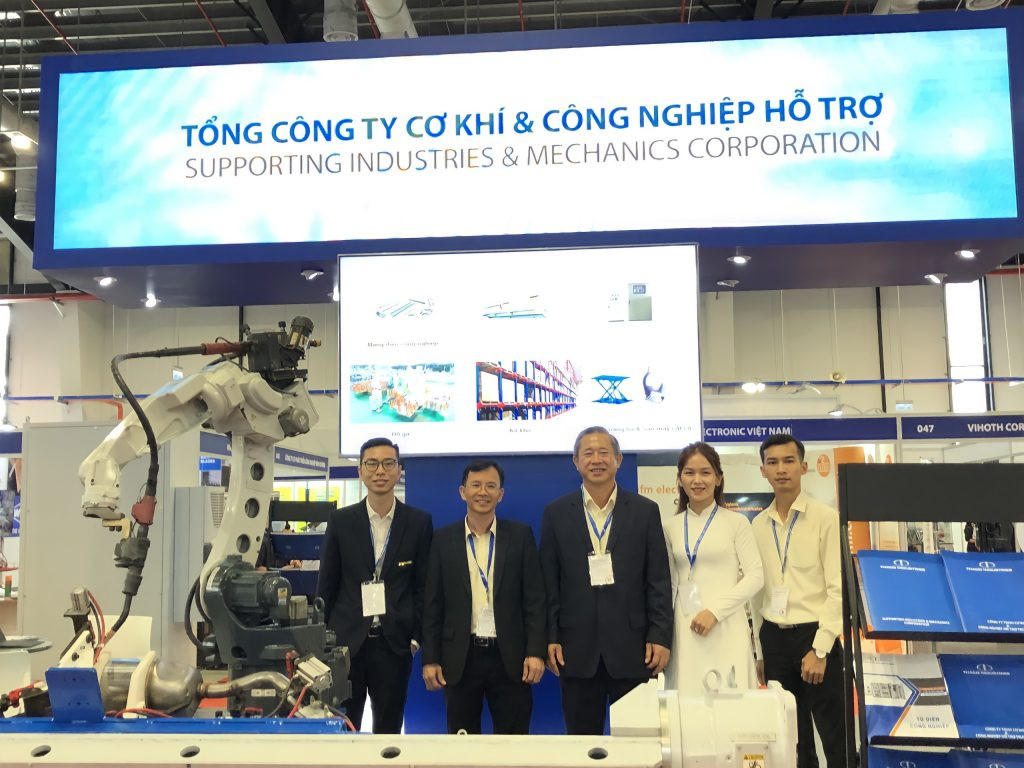 The exhibition has contributed to increasing THACO INDUSTRIES brand identity and introduced the Corporation's production and business fields to businesses in the southern region, with the focus being Binh Duong province. Besides, this is also an opportunity for the Corporation to strengthen connections to promote domestic business and deeply participate in the global supply chain.